What is
"Best Fit

Sunday School

?"
Watch the video below to find out!
Zion DL is offering Sunday School in a variety of ways beginning September 2020! In an effort to maintain the highest level of health safety and individual comfort levels of our members and guests, we are excited to announce this year's Best Fit Sunday School! According to the comfort level of each family, they can choose to do this year's "Digging Into the Bible In One Year," curriculum at home, join us at Zion for Wednesday Night Family Night beginning Sept. 30 with a meal provided, participate in an engaging activity designed to teach children stories from the Bible on Sunday mornings from 9:15-10:15 beginning Sept. 13, or a combination of all our Sunday School options! We pray that Zion will be "a HOME for your FAMILY" and that we can offer the "Best Fit" for you and your family to hear and grow in God's Word. For more details, contact our Sunday School Director Katelyn Haarstick at zionministryassistant@gmail.com
OUR "BEST FIT" CURRICULUM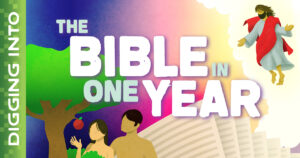 "Digging In
to the Bible in One Year"
takes kids on a whirlwind journey from Genesis to Revelation. Kids

experience

a relationship with God through the eyes of ordinary Bible people. Through this children's ministry curriculum, kids will discover that they're a lot like people God has always loved and worked through.