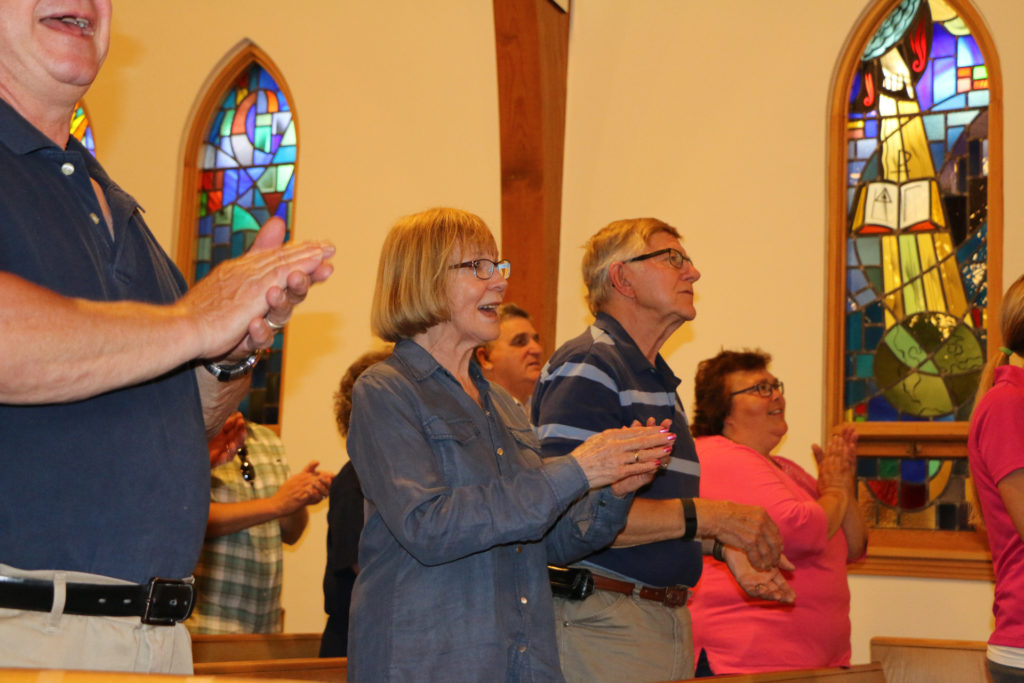 Worship
REGULAR SCHEDULE OF SERVICES
Sunday morning: 8:00 am and 10:30 am Adult Bible class: 9:15 am Sunday school (during school year): 9:15 am
8:00 am Traditional Lutheran Liturgy Service This service offers the traditional liturgy service format and hymnal music of the Lutheran Church for its worship gatherers. 10:30 am Contemporary Worship Service This service offers components of the traditional liturgy service in a contemporary alternative format. The music heard at this service is often contemporary Christian music featuring the musical leadership of Zion's Praise Team.
Radio Ministry
Zion's 8:00 am Worship Service is broadcasted live on Sunday mornings on KDLM 1340 AM.
Televised Services
Zion's services are televised on Wednesday evenings at 4:00 pm/ACS Channel 14.
Special Worship services
Additional or alternative worship services are offered during the special seasons of the church year, such as during the seasons of Advent, Lent and Easter.