About us
Zion Lutheran Church LCMS of Detroit Lakes, Minnesota is a confessional evangelical lutheran church. Its beliefs are centered on God's Word and the theology and doctrine of the Lutheran Church Missouri Synod LCMS. Click here to view this doctrine and these beliefs.
Zion Lutheran Church of Detroit Lakes, Minnesota is affiliated as a member church of Lutheran Church Missouri Synod www.lcms.org and of the Minnesota North District of the Lutheran Church Missouri www.mnn.lcms.org. Please visit these respective sites for more information.
MISSION
The mission of Zion is to equip all people through God's Word and Sacraments to be disciples (believers, learners, followers and sharers) of Christ.
Discipleship As Life = We live as disciples of Jesus at home, community and church. Following Jesus (being a disciple) is not PART of life, it IS life. We view it AS life.

Ministry Team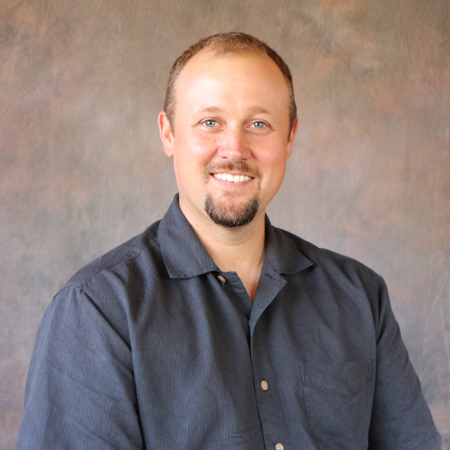 PASTOR GUY ROBERTS
Pastor Guy teaches, guides and cares for the congregation of Zion. He leads worship services, Confirmation Education, ministry events and Adult Bible Study. He also leads the Ministry Team. Pastor Guy has worked as a youth minister and at camps. Prior to Zion, he was a pastor at St. John's in West Bend, WI. He holds a theology degree from Concordia Seminary in St. Louis, MO.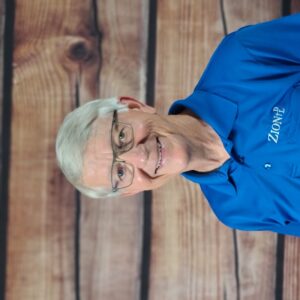 PASTOR OF CONGREGATIONAL CARE
Pastor Bruce leads Care Ministry at Zion. He cares for members of Zion and trains individuals to care for others. He also leads worship services and Bible Class. Pastor Bruce and his wife, Gwen, have served 6 different congregations during the last 45 years. Most recently, he served as Senior Pastor of Our Redeemer Lutheran Church in Moorhead, MN.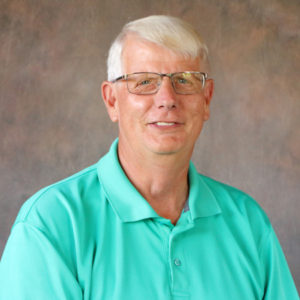 Pastor Dan provides care for congregants who are ill or home-bound. He also leads weekly Adult Bible Study at Zion and ministers to congregations in the region during pastoral vacancies. Pastor Dan has 45 years of experience in Pastoral Ministry in a Parish setting. He served as Senior Pastor at Zion from 1990 until 2009. He continues to care for many of Zion's members.
Hi! I manage Congregational communications, coordinate ministry events for Zion and community outreach, maintain our Facebook, YouTube and website, lead our Tech Team for Sunday morning worship services, oversee the welcoming of new members into the congregation, and many other tasks at Zion. I attended MSCTC for a Paralegal degree, have experience in management, and have been blessed to work for Zion for the past 3 years.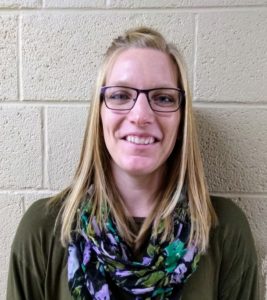 KATELYN HAARSTICK
Katelyn assists in the daily operations at Zion. You will often see her friendly face at the front desk in the office. She uses her gifts to support the Zion staff and ministry action teams in countless ways. Katelyn has a degree in Communication from the University of Minnesota-Crookston. She is married to Thomas Haarstick and they have two beautiful children together.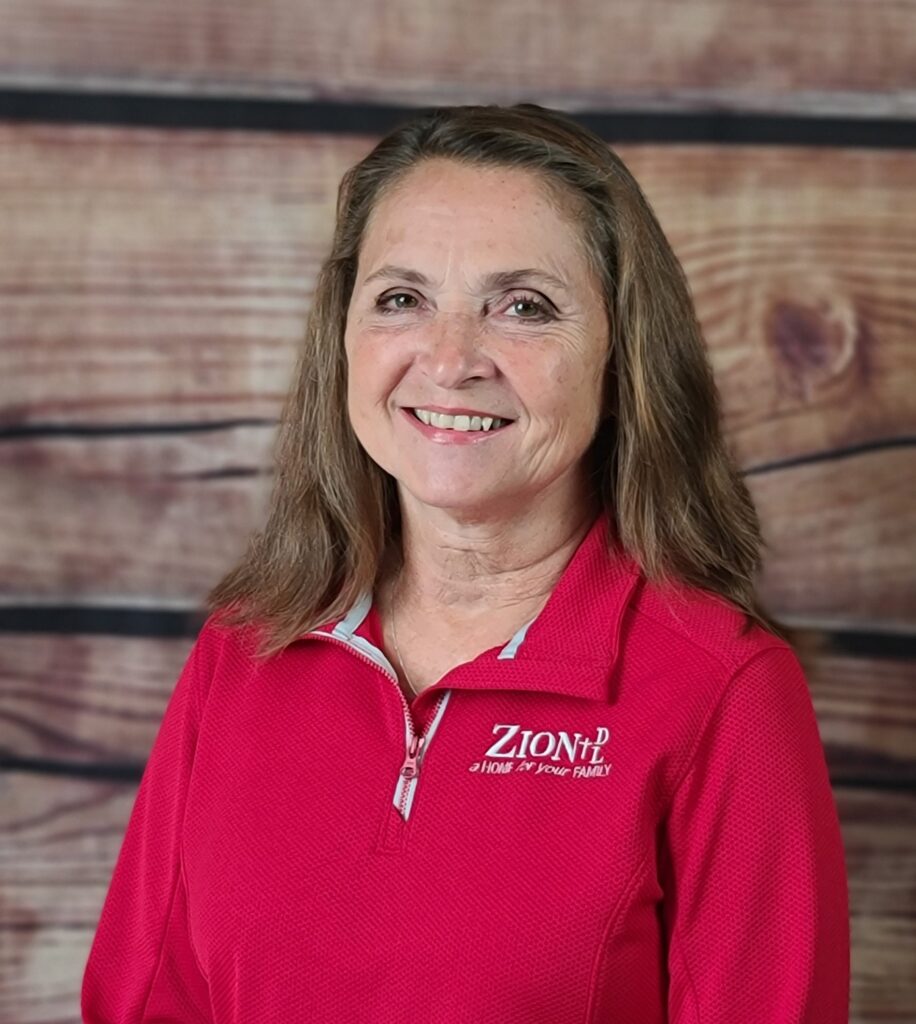 Lori manages and cares for the facilities and grounds of Zion. She builds, repairs, cleans, and installs. Lori stewards the spaces we call our church home. Her best tool: her work ethic. Lori grew up working on her family's farm in Iowa. She holds many life experiences involving care and maintenance. For the last 10 years, she has managed and cared for the Zion property.
Deanna manages the "business" of Zion including accounting, budgets, payroll, personnel and congregational records and operational policies. Prior to accepting the Business Manager position at Zion, Deanna served as the Director of Finance and Administration for several non-profit organizations including the American Red Cross, North Dakota Autism Center and the United Way of Cass Clay.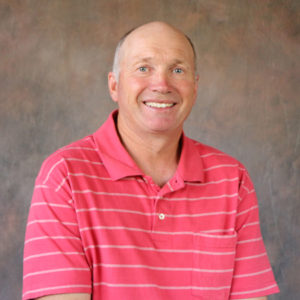 MARK GLAWE
HEAD USHER
Mark prepares Zion for worship. He enables access into Zion, powers on equipment and sets documents for use. He recruits and leads Usher Teams who serve during the worship service. Mark is a lifetime member of Zion. He has served as an usher, Elder, and substitute Sunday School teacher. Mark is a farmer and shares the many similarities of church life and life on the farm.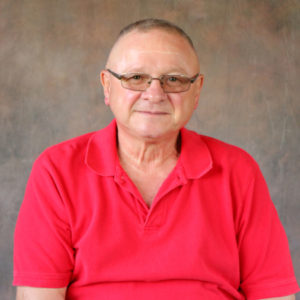 DAVID CHRISTEN
HEAD USHER
David prepares Zion for worship. He enables access into Zion, powers on equipment and sets documents for use. He recruits and leads Usher Teams who serve during the worship service. David has many years experience in ushering and volunteering at his church. He also worked with veterans and as an assistant for the night shift supervisor at the Pepsi Cola company.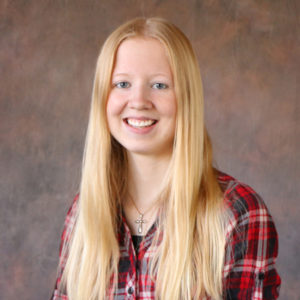 ABIGAIL EIFEALDT
YOUTH MINISTRY COORDINATOR
Abby plans gatherings, social events and trips for Zion youth and their families. She also teaches Sunday School for the 9th-12th grade students at Zion and assists with Confirmation education. Abby served on the Zion Youth Board for 2 years. She has much experience as a youth leader in 4-H. Abby was a MN State 4-H Ambassador and led small groups and planned youth camps.